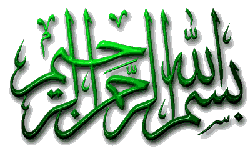 Islamic Republic of Pakistan


Pakistan traces its history back to at least 2500 years before Christ when a highly developed civilisation flourished in the Indus
Valley area. Around about 1500 BC the Aryans overwhelmed this region, and influenced the Hindu civilisation, whose centre
moved to the Ganges Valley, further east. Later the Persians occupied the northern regions in the 6th century BC and up to the 2nd
century AD. the Greeks came in 327 BC, under Alexander of Macedonia, and passed away like a meteor. In 712 AD the Arabs, led by
Mohammed Bin Qasim, landed somewhere near modern Karachi, and ruled the lower half of Pakistan for two hundred years.
during this time Islam took roots in the soil and influenced the life, culture and traditions of the people.
In the 10th century AD began the systematic conquest of Indo-Pakistan by the Muslims from Central Asia who ruled almost the
whole subcontinent up to the 18th century AD., when the British became masters of the land and ruled for nearly 200 years - for
only 100 years over what is Pakistan now.
The Muslim revival in the subcontinent began towards the end of the last century when Sir Syed Ahmed Khan, renowned Muslim
leader, launched a movement for intellectual renaissance of the Indian Muslims. In 1930, the well-known poet-philosopher, Dr.
Mohammed Iqbal conceived the idea of a separate state for the Muslims of the sub-continent. In 1940, resolution was adopted by
the All-India Muslim under the brilliant leadership of Quaid-i-Azam Mohammed Ali Jinnah. Pakistan emerged on the map of the
world as a sovereign state on 14th August, 1947.


Pakistan's profile in brief
Map of Pakistan
Pakistan's National Anthem
Information on Pakistan (Encarta)
Founder of Pakistan
Event's that lead to the Pakistan Movement
History of Pakistan in brief
Pictures of Pakistan
Pakistani Models

LINKS TO PAKISTAN PAGES ON THE NET

News papers
Jang-group
Dawn
Nawa i Waqt
Music
http://members.home.net/mirani/afreen_afreen_home.html
http://members.tripod.com/~Maraghy/list/list.htm
Sport's
Cricket
Hockey
Squash
Armed Forces

---
Search the Web

To Promote this Site please search the web using Search Galore
---
Since December 1999[Expired Scheduled Image]
Sign my Guest Book
View My Guest Book